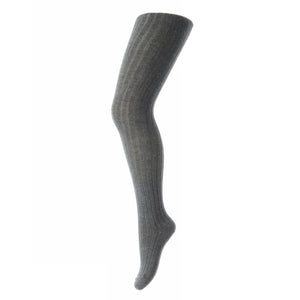 Make a sweet update to their basics with these cute tights from MP. 

Composition: 80% cotton, 17% polyamide and 3% elastane.

Wool and cotton are fabrics that easily tear, and the addition of polyamide makes them hardwearing, perfect for children tumbling on a playground. 
Colour: Dark Grey

Machine washable 40 degrees.